We dream of queer activisms of the future that value, embrace, and uplift the indispensable roles of artists in making meaning, building community, and inspiring change. And as a group of folks in some position to do so, we're putting our money where our mouth is.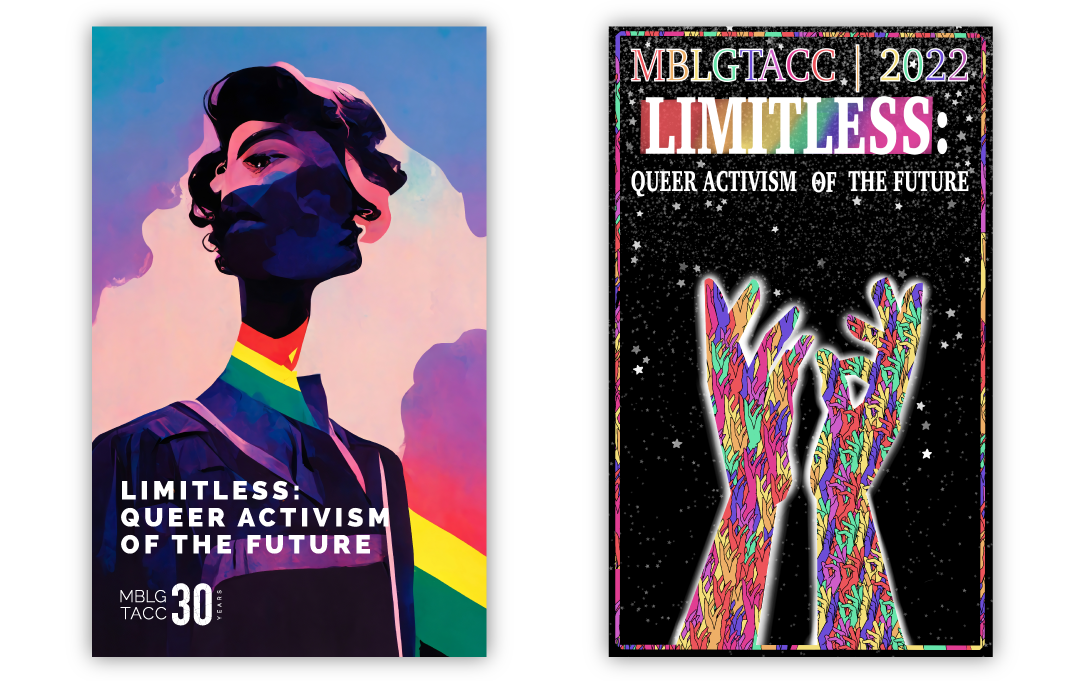 The MBLGTACC planning team and Midwest Institute for Sexuality and Gender Diversity will feature the creative work of Nolan Mathieu Frank (@opensourcerer) and Maliya Brooks (@mmmaliyaaa) in Columbus this week. The selection followed their submissions for an open, public commission of art by LGBTQIA+ Midwesterners, and artists were asked to reflect on the meanings and possibilities of Queer Activism of the Future, the theme of the 30th annual conference.
Custom MBLGTACC posters featuring each design will be available for free to attendees at the Maker Market and Vendor Fair, while supplies last. Frank's submission was also chosen for the cover of the keepsake program booklet. Both artists were compensated for their time and labor.